Ramsalt Media
Our easy-to-use cms platform for online newspapers and magazines, Ramsalt Media , contains everything you need to get started quickly with an online newspaper or online magazine.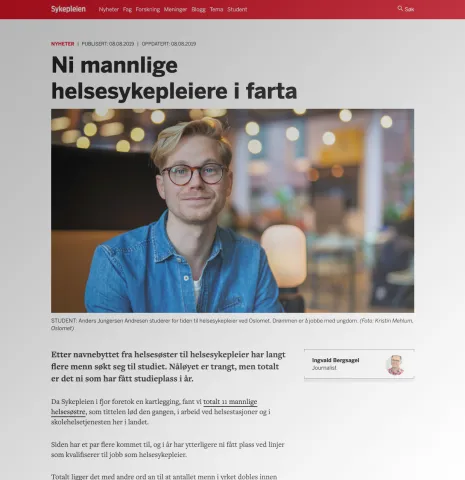 Some of our customers are
Tidsskriftet, forskning.no, Morgenbladet, Nordnorskdebatt, Kommunal Rapport, Journalisten, The Independent BarentsObserver, Avvir, Samimag, Gender Research, Knowledge Network, Energy Technology, Expo, Nursing, Bokvennen literary newspaper, Shakespeare magazine and På Høyden. Read more about Ramsalt Media .
In the media business since 2004
We have worked with customers in the media business since 2011, and several of our employees have experience with the business since 2004. We are keeping up with the latest developments both technically and conceptually.
Thunder. The collaboration that enables us to develop Ramsalt Media even faster
Ramsalt is the only Norwegian company that is a Certified Thunder Integrator in the Thunder collaboration. That gives us access to world class technical expertise when developing and sharing functionality. Read more about Thunder.
Thunder is a collaboration in the media industry where over 650 publications work together to develop Drupal modules targeting newspapers and magazines. Ramsalt Lab is a certified integration partner and an active contributor in the collaboration. We get many benefits from our participation. Thunder was started by one of the largest media groups in Europe, Hubert Burda. We are therefore confident that we're at the forefront of the technical development.