We are hiring!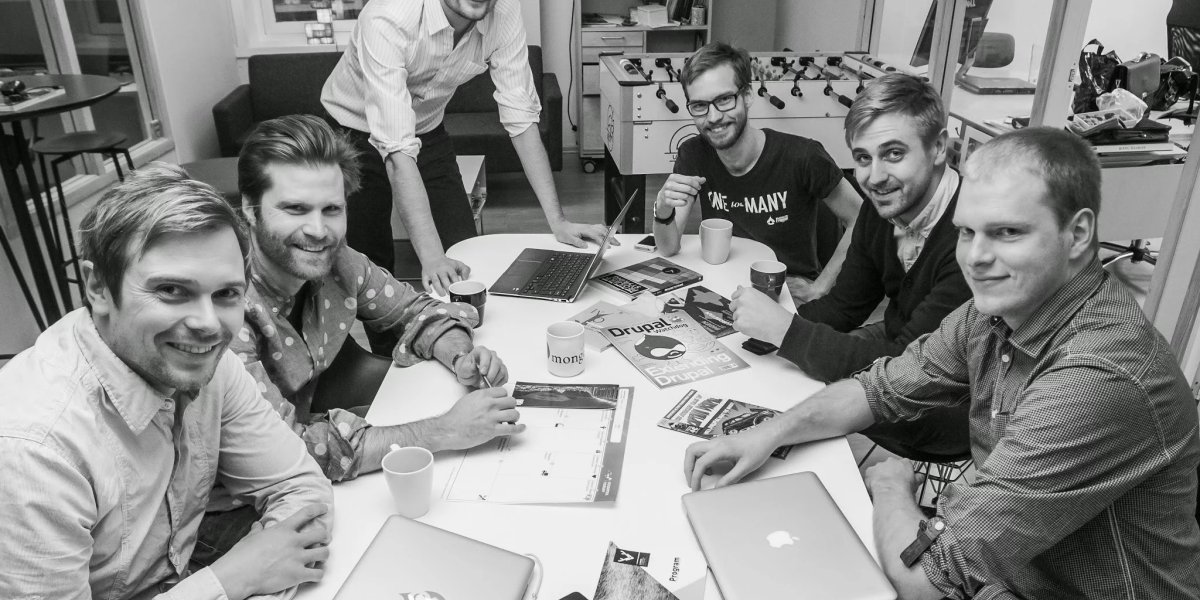 We are a Norwegian/German web agency and are now looking for more employees and interns for our offices in Tromsø, Oslo, Berlin and Bergen
We are the leading Drupal company in Norway and have customers all over the world in different areas of businesses, with a main focus on online newspapers and the education sector. We are ambassadors for open source software and local beer-brewing.
What we offer
an international, open and welcoming team
interesting projects in different industries
task ranging from concept work to web development
great career opportunities
37,5 hours workweek (Norwegian standard)
competitive salary
​What we are looking for
We are actively looking for Frontend Developers, but skilled project managers and backend developers are welcome as well to join our team. We look mostly for the right mindset, professionalism with a touch of craziness and a sense of humor. A mentality that includes these points:
"Sharing is caring": We share the methods and best practices we develop and use at Ramsalt Lab with others at conferences. We also believe in and support Open Source.
Take responsibility: You do not need to be told everything that has to be done. You know what is needed when needed. We keep the Scandinavian model of a flat hierarchy and the ability to take responsibilities is key to this.
You are self-disciplined: A high degree of freedom at Ramsalt Lab requires discipline on a high level. You should be able to travel to the Caribbean and laying poolside with umbrella drink in one hand and a mouse in the other, while working as effective as when you are sitting in your office. True story.
Good communicator: You like to socialize both online and in real life.
Qualifications
Drupal - It's a big advantage if you have knowledge of Drupal, or other CMSes like Wordpress
It also helps if you know your way around these: PHP / MySQL / JavaScript / Ajax / HTML5 / CSS / SASS
Do you have experience with online newspapers? This will definitely come in handy
Wireframing and knowledge of information architecture is an advantage as well
Get in touch with us
How to apply
The best way to get in touch with us is by sending us an email ([email protected]) and say: "Hi" :-).
Contact
Questions regarding work possibilities should be directed to
More about Ramsalt Lab